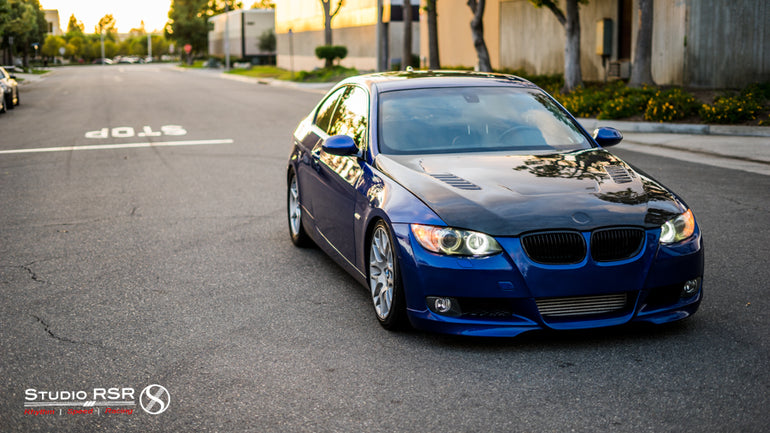 A BMW Dual-Clutch transmission using SSP Spec-R clutch packs was swapped in to keep this Stage 2 Pure Turbo N54 in boost. 


The owner would not let us disclose his car's power output, but in case the drag radials were not enough of a tell-tale sign of this 335i's grit, only a few other subtle touches would be noticeable even to the educated n54 owner. Even less, it would be much harder to tell that we've taken out the car's original Automatic 6HP21 transmission. The Auto transmission was swapped out not only because of it's functional capacity, but also because of it's much slower shift times compared to the BMW DCT transmission. With much quicker shifts, this 335i now stays in boost between every shift enabling it to cover more ground in much less time :)


While we were completing all of the hardware, wiring, coding, and peripheral modifications needed for the DCT swap, it was decided to go ahead and upgrade the DCT clutch packs to SSP Performance Spec-R discs which can handle up to 900 ft/lbs of torque. 


The work took about 3 weeks to complete whilst working on our other projects in between. In that time, a Carbon Fiber hood from Extreme Dimensions was added to help save weight.
With even more weight reduction coming, the 335i n54 twin turbo world record is in sight! 

StudioRSR would like to give Special Thanks to:
Terry
Kris @ SSP Clutches
Ercan @ BimmerGeeks
Jason @ Pure Evil Tuning
Steve @ Pure Turbos
Chuck @ Pure Turbos