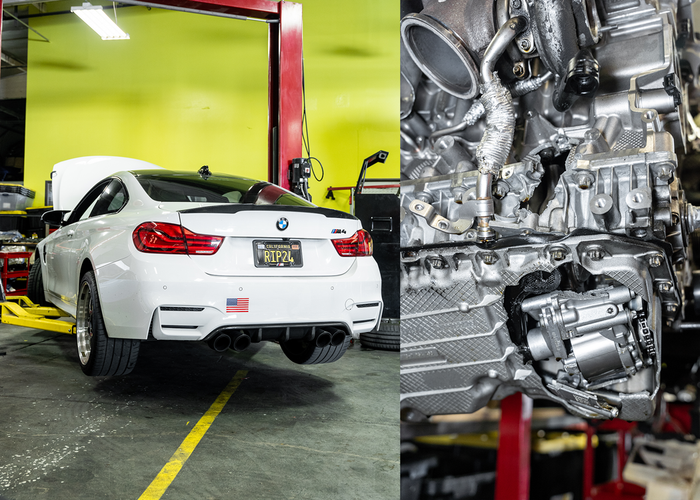 Nate experienced a motor failure in his F82 M4 and decided to bring it to us for repairs. At Studio RSR, we pride ourselves on our expertise in high-performance car repairs and strive to provide top-notch service to our customers.
When we removed Nate's motor from his M4, we saw two holes on the engine block. One hole was located on the side of the block, while the other was situated on the bottom end. The presence of these holes could indicate various issues with the engine.
We pulled the motor out of Nate's M4 and informed him about the unfortunate discovery of two holes in his block, Nate took immediate action and decided to source a used motor from Stright Six. 
Once we received the motor from Straight Six for Nate's M4, we immediately began the process of assembling the new used motor. We carefully inspected all the components, ensuring they were in good condition and free from any damage. Once the motor was fully assembled, we proceeded to install it into the car. Finally, after double-checking everything, we fired up the engine and listened as it roared to life, ready to power Nate's M4 on its next adventure.
We proceeded to install the VTT Splinelock V2 Crank Hub. By installing the VTT Splinelock V2 Crank Hub, we ensure that Nate's engine can handle increased power and torque without compromising its performance.